Quick and super saver interior fixes- PART 1
One doesn't always have to stesss over the investment and time when it comes to giving a new look to your home. we're giving out super easy and quick fixes to revamp your hosues without havingto splurge.
1. Pick up a fresh new colour scheme
You will be absolutely amazed how merely painting the walls of room would change the ambience. Using tints and shades of a particular colour will add more to your space than using the same colour tone. Use the concept of lighter colours in smaller rooms and darker colours for larger rooms, this concept works extremely well when it comes to manipulating space visually.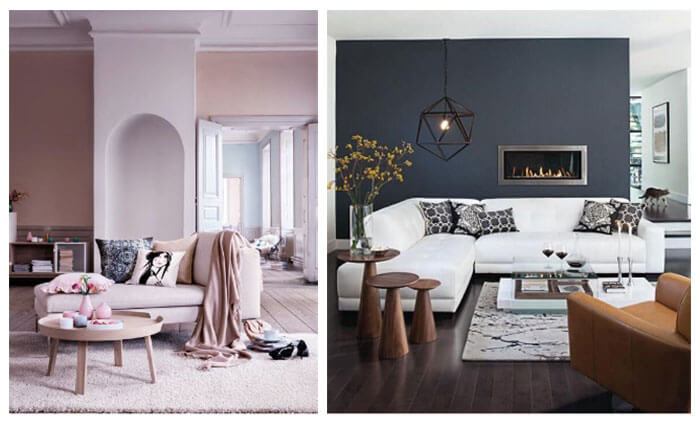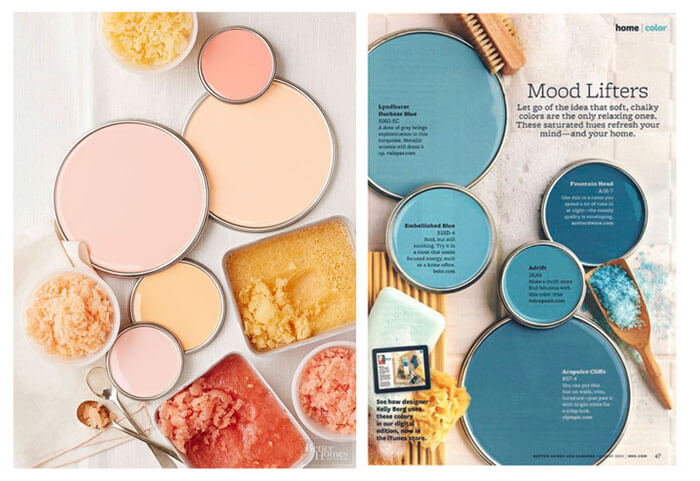 2. opt for mirrors
This is one of the most convenient options and serves more than a single purpose. An over sized, decorative mirror will not only increase the aesthetics of the space but also reflect light and provide an illusion of a bigger area.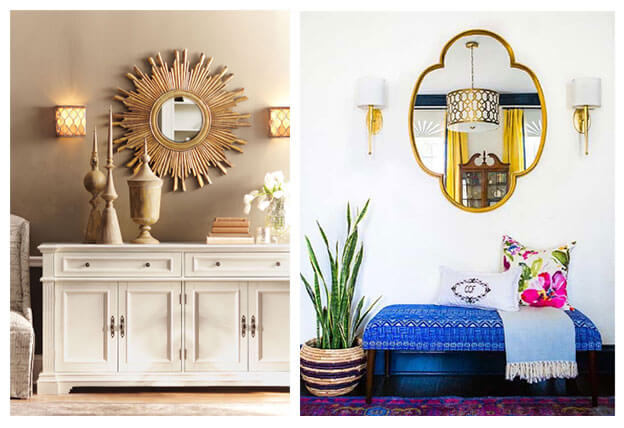 3. Re – arrange the furniture
This is another super simple and no added cost fix. Just re-setting the furniture by pushing it an inch or two away from the walls and trying techniques of placing the sofa diagonally facing the entrance would not only make a huge difference visually but also looks more inviting to the guests. If one has space and would like to spend a little more you could add colourful puffy's as a moveable sitting arrangement.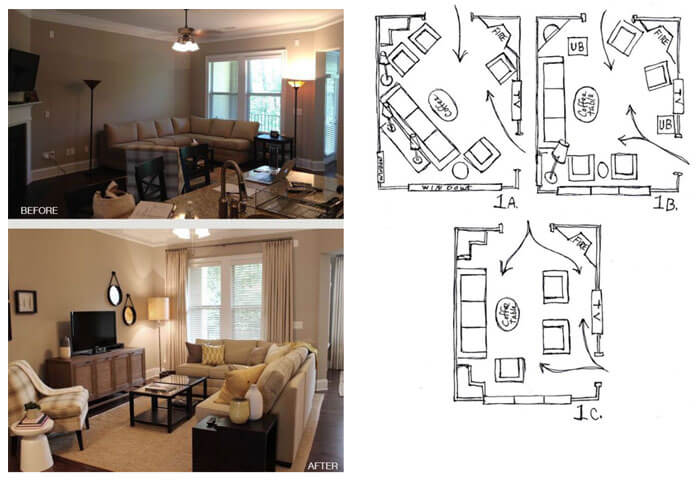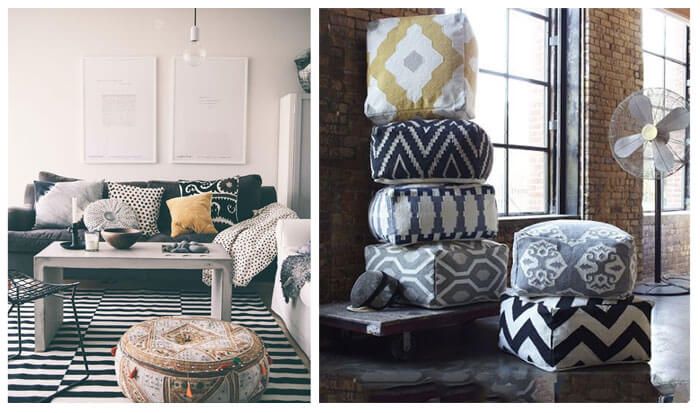 4. Cushions, more cushions
Bored of your simple, old couch? There's an awesome fix to it. Printed cushions, sequence cushion, covers with textures to it they all work really well. Try going bold with colors yet maintaining a balance using a sober shade on the other cushions, this way you would never go wrong. Also, if you're confused as to how many to be used, the safest options would be to use a 2 pair set.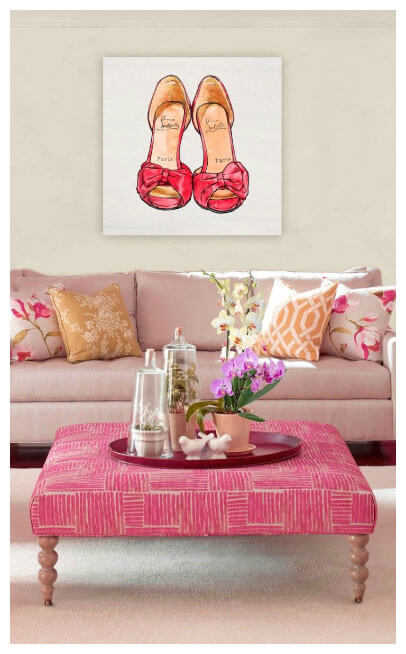 5. Rugs
Using plain jute rugs and printed colorful rugs, hand knotted rugs any of them are great to add a little extra coziness to your space. Rugs also help demarcate areas that are combined for example placing a rug in the sitting area will provide an illusionary detachment from the dining space in a living room. Though, while picking up a rug one must be extremely careful. Don't go too big or too small. The best technique would be to go for rugs that would accommodate at least the front two legs to the furniture that way it completes the space.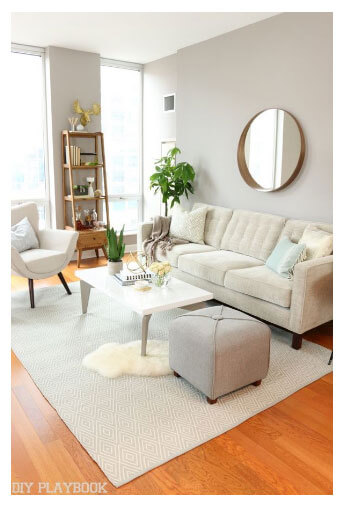 We hope these few techniques did come handy our readers. In the next part of quick fixes we would share few more super easy and cheap ways that would be of great help when it comes to renovating you're interior space.
Have a wonderful week ahead !